Precision Tooling & Instrumentation
We are proud of our ISO 9001:2015 Quality System Certification, and we provide a broad range of high-quality, high-precision tool & die services.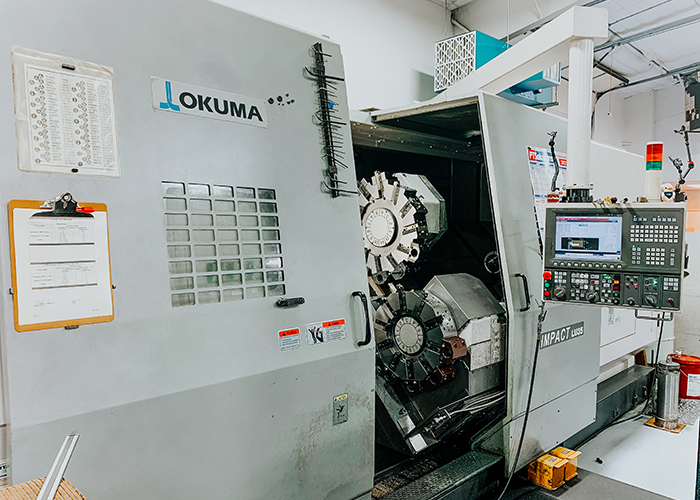 CNC Lathes
(Small) – equipped with 8-foot or 12-foot bar feeders for up to 1.75" diameter stock, as well as milling and gear hobbing attachments... (Large) – capable of turning up to 24" diameter stock with 6-1/2" spindle clearance and up to 80" between centers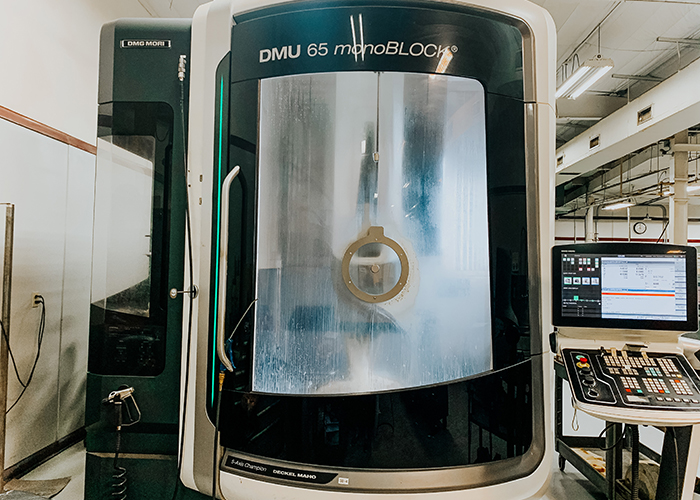 CNC Milling
4 and 5-axis CNC machining centers programmed at the machine or off-line. Capable of holding .0005 true positioning on table sizes up to 50" (X-axis) x 22" (Y-axis) x 24" (Z-axis)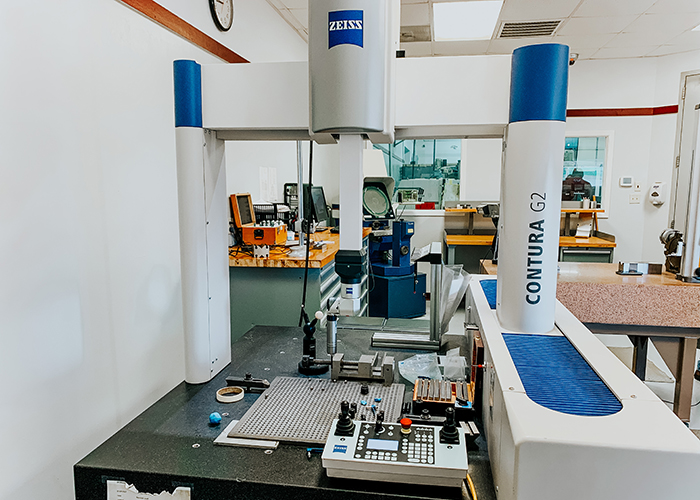 Inspection
ISO certified in June 2012, our Quality Management System requires first article inspections and completed QC Data Sheets on all shop orders. Both the First Article and Final Inspection rooms are equipped with Zeiss Eclipse CMM's with a work area of 30" (X-axis) x 40" (Y-axis) x 18" (Z-axis). Satellite inspection stations located in each department of the shop are equipped with a height gage or an Oasis Inspection System.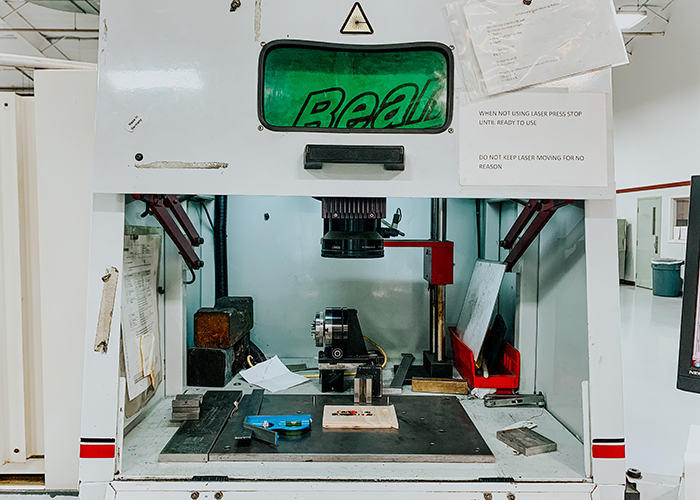 Laser Marking
Used for part identification and serialization on all material types with work area of 18" (X-axis) x 12" (Y-axis) x 10" (Z-axis)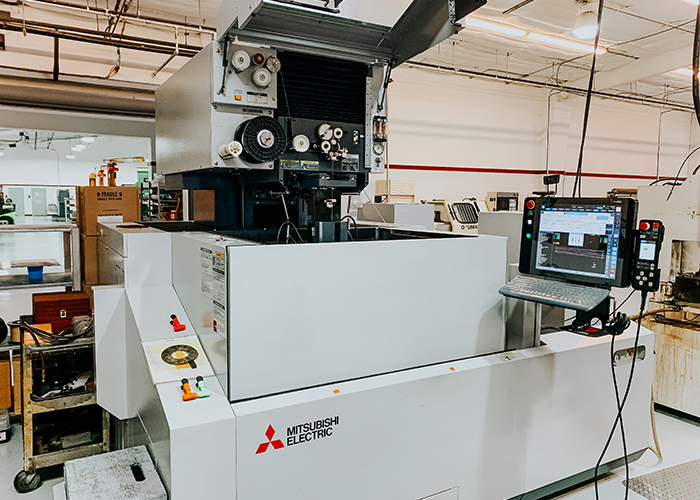 Wire EDM
Auto-fed machines with work areas of 12" (X-axis) x 16" (Y-axis) x 10" (Z-axis)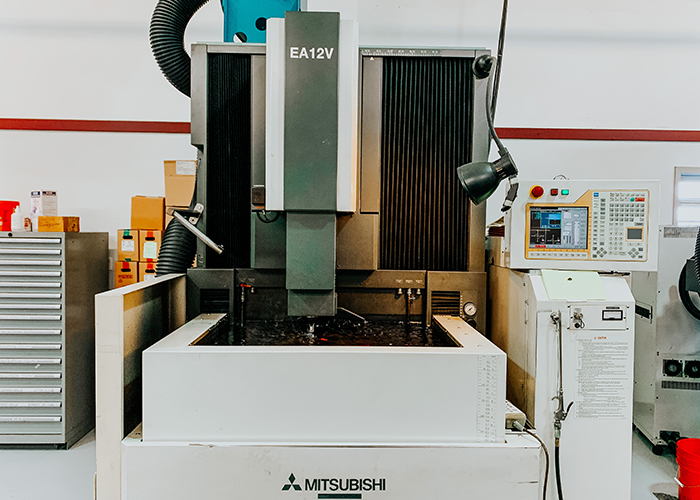 Plunge EDM
4-axis capability with work area of 14" (X-axis) x 16" (Y-axis) x 10" (Z-axis)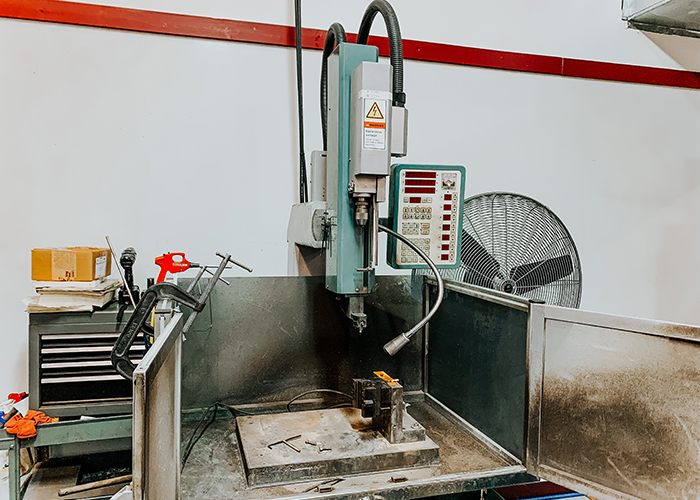 Drill Plunge EDM
Capable of burning holes up to .125" diameter x 100d length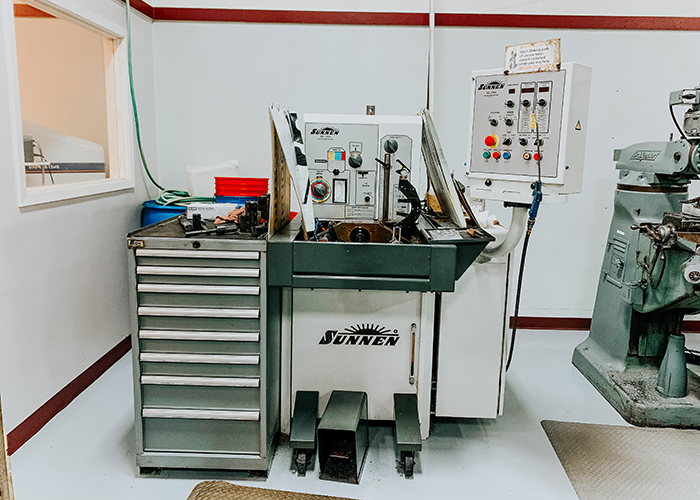 Honing
Automatic machine capable of honing bores up to 4" diameter x 8" long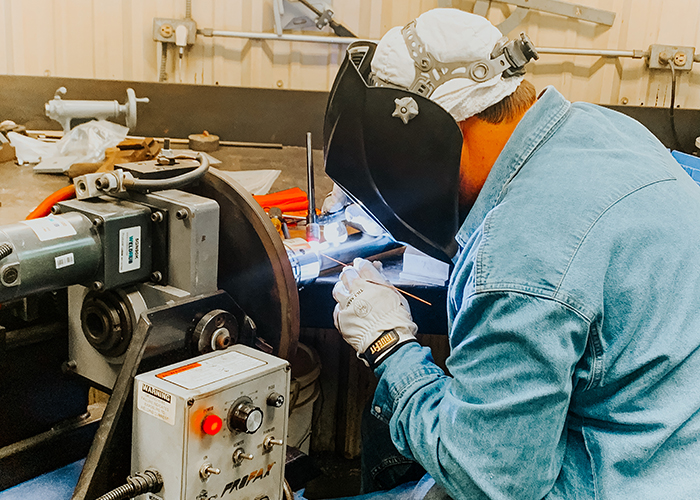 Welding
Tig and wire-fed Mig machines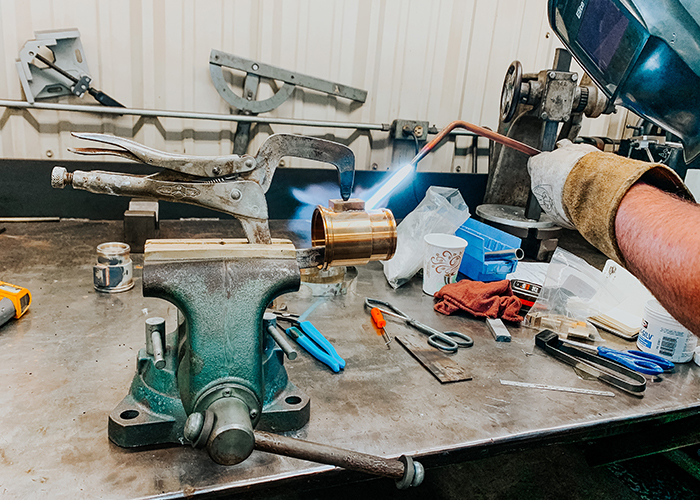 Braising